MODULAR PACKING
Shop 12L & 18L bundles at discounted prices. Add all items to cart separately, discounts will automatically apply in your cart.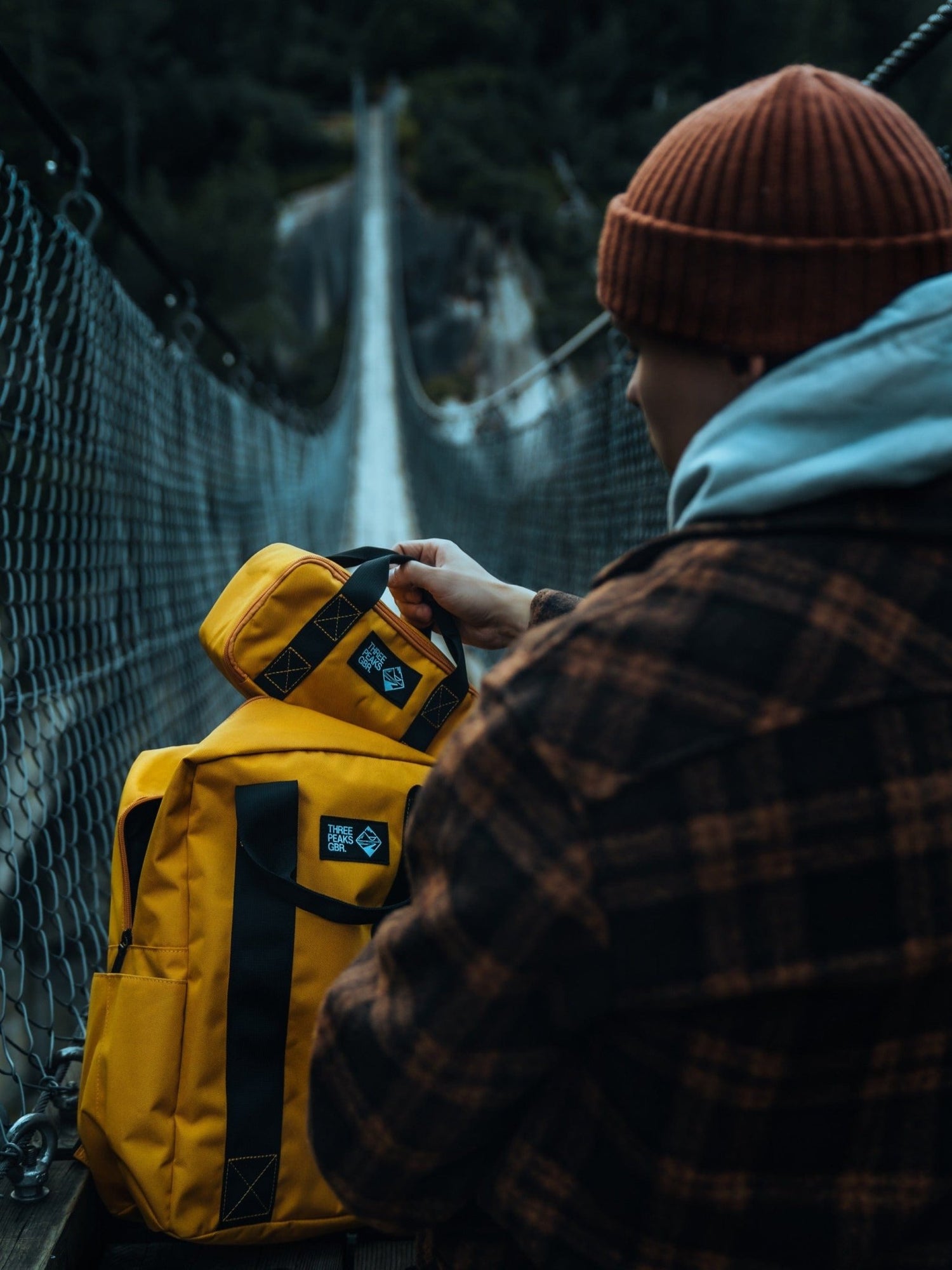 Fit Guide.
Both Backpacks are designed to hold the Accessories bag & Lunch bag together, the 18L model offers additional space when both bags are placed inside.

TRAVEL APPROVED
Perfect for your next adventure, the daily commute or School / College.

MODULAR PACKING
Buy as single bags or together as a bundle with the Tide Lunch Bag & Accessories Bag Bundle options.

LAPTOP READY
The Tide 12L holds a laptop or tablet up to 14". The Tide 18L will securely hold up to a 16" laptop.
Let customers speak for us
Very good value for money
Needed a small duffel bag on a really short notice and found this one. Pleasantly surprised about a very quick next day delivery. Absolutely loving the bag (colour is amazing as well).
Got the whole set
Love the quality of this kit. The bag is very basic so needed an accessory bag with it, I am pretty messy so i personally see it as an opportunity to keep my stuff tidy and organized rather than having 4 million pockets
City travel bag
Perfect size, easily fits my dslr, dji mini 3 drone and controller, portable chargers, cables and my MacBook!! With plenty of space for bits of clothing and food and drinks. And to be honest the burned orange colour is just amazing. So happy!!! Thank you
Just Perfect Bags for Lunch
Great value
Very practical and holds a lot more than it looks too
What a bag
Purchased the Weekender with the Accessories and Lunch bag. A great combination together... just perfect! Good for business travel and perfect for that cheeky weekend away..
Top quality product.
Gift
Bought as a gift after buying an 18lt for myself, very pleased with it, same tough fabric, same standard of construction. Intended as a 'city and travel bag' for a hill walker who has the straps everywhere kit she needs for the wilds.
it could do with an interior zipped pocket- but should be just what the recipient needs as a day pack. Haven't handed it over yet, I've left it with mine in the hope they might breed?
Cute Clam
Great little bag, well made, a spunky useful accessory.
Great Gym bag
This is an excellent well made bag. The bogs are well set out and the shoe pocket is great.
Fantastic little bag
I bought this recently and have so far used it for hiking and travelling abroad. Very sturdy and The hidden pocket in the back is a great idea.
Only thing I could niggle about is the inner pockets. It would be great if the next version comes with some Velcro to stop items falling out of them when bag is on its side. Other than that, outstanding!!! 5****
1st class customer service
Fantastic customer service - after having a fault with a bag Three peaks immediately rectified the problem - fully replaced the product and this was dealt with promptly. Would definitely buy from them again and highly recommend.
Great purchase
Excellent quality really holds a lot of stuff
Amazing
Using it for daily commute to work, for laptop some paperwork, water bottle and chargers. Nice and compact...has room for more but works perfectly for my needs and very comfortable.
It is what exactly I was looking for.
Small city backpack. Well made.
Great functional design, perfect.
Thank the gods, I can stop looking at backpacks and reviews on t'internet…"five stars, but fell to bits after six months"? (I'm too far from the shops)…This 18lt Tide is the perfect solution, sturdy enough to load with shopping, great for carting tech about, and a nice boxy shape for packing with clothes and books for a weekend trip. In 'tote mode' it's smart enough for city use, galleries and stores aren't worried that you've just come off the mountains, in backpack, it's padded enough for comfort even when loaded up. Great to have a pocket for water, and another for my partner's soaking wet umbrella. I saw from a review that the designer had taken note of comments, and added a zip to the inside pocket, as well as a slip for an iPad, with a Velcro strap to hold a laptop In place- none of which affects the generous volume of the main compartment. The bag is lightweight, unfussy, the eco-fabric has a good feel, and I'm confident that it's tough.
Arrived in a brown paper sack, using a reliable and very fast shipping service.
Utterly delighted that I've found this, thoughtful, planet friendly design, that doesn't shout about the identity of the user, it just quietly does the job. A classic.