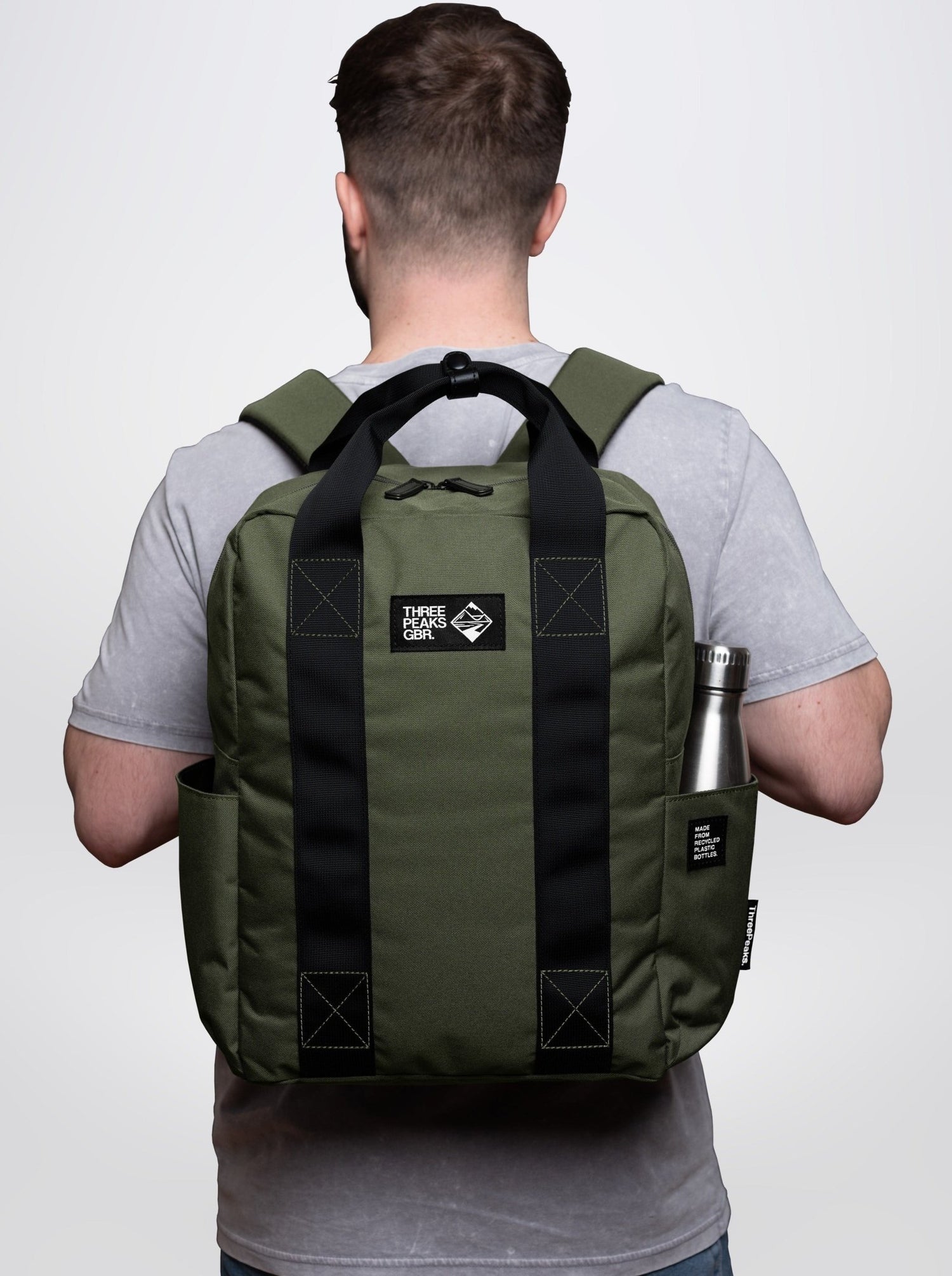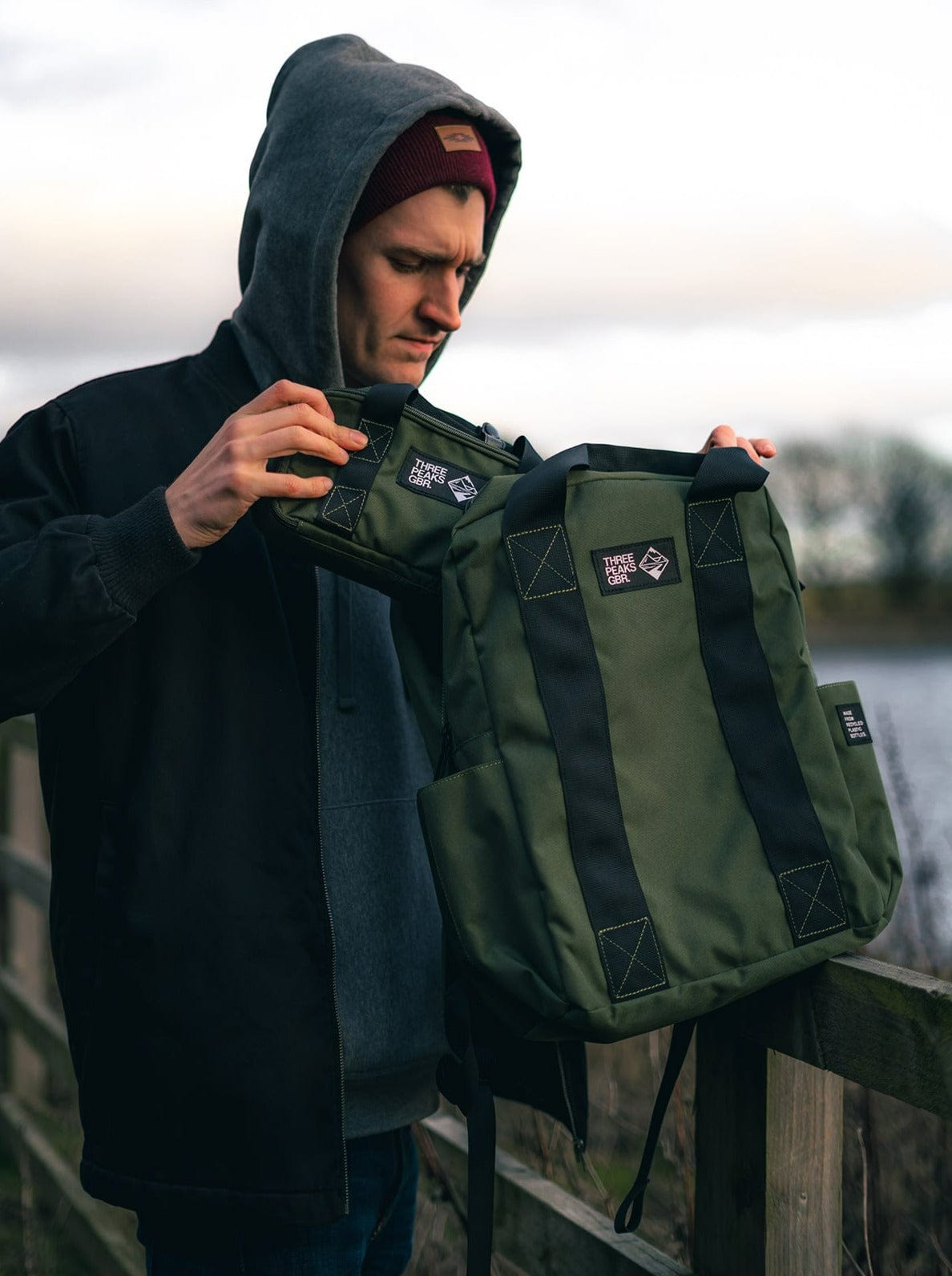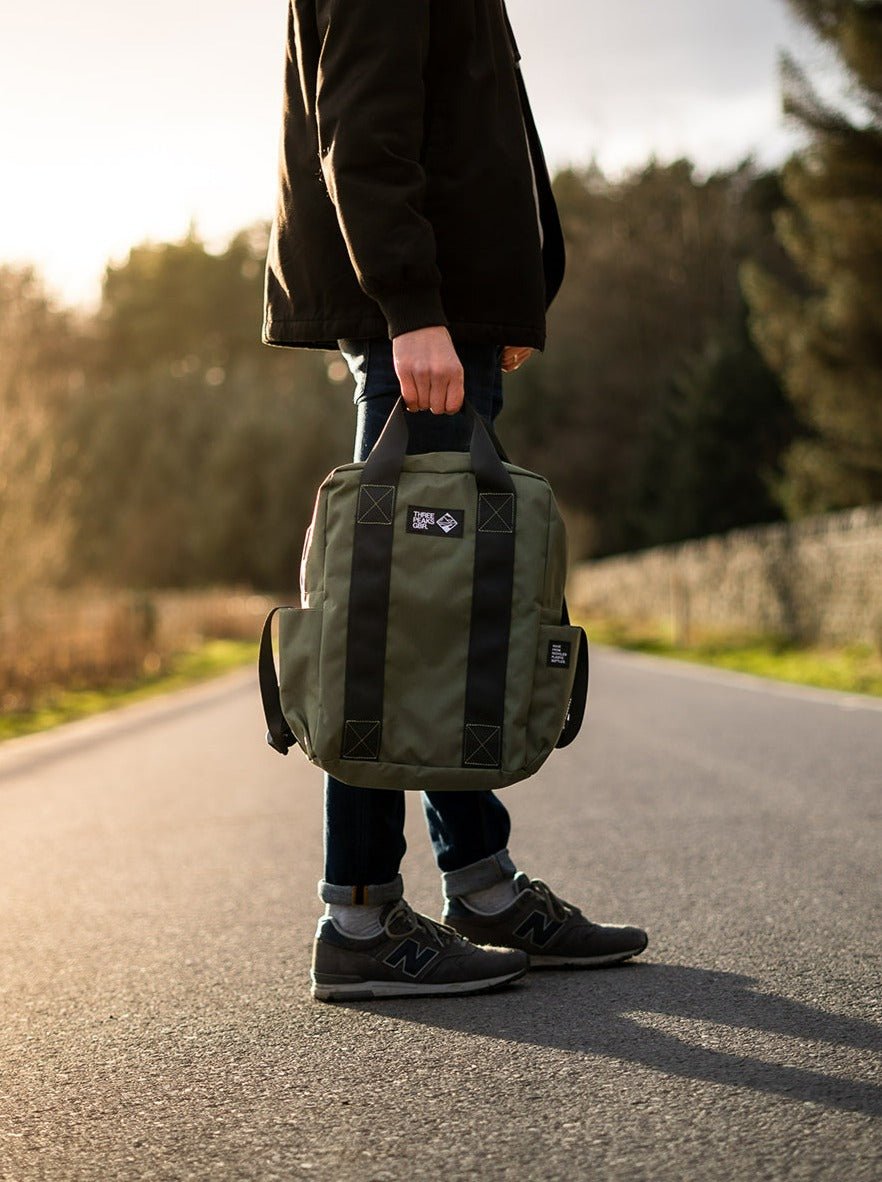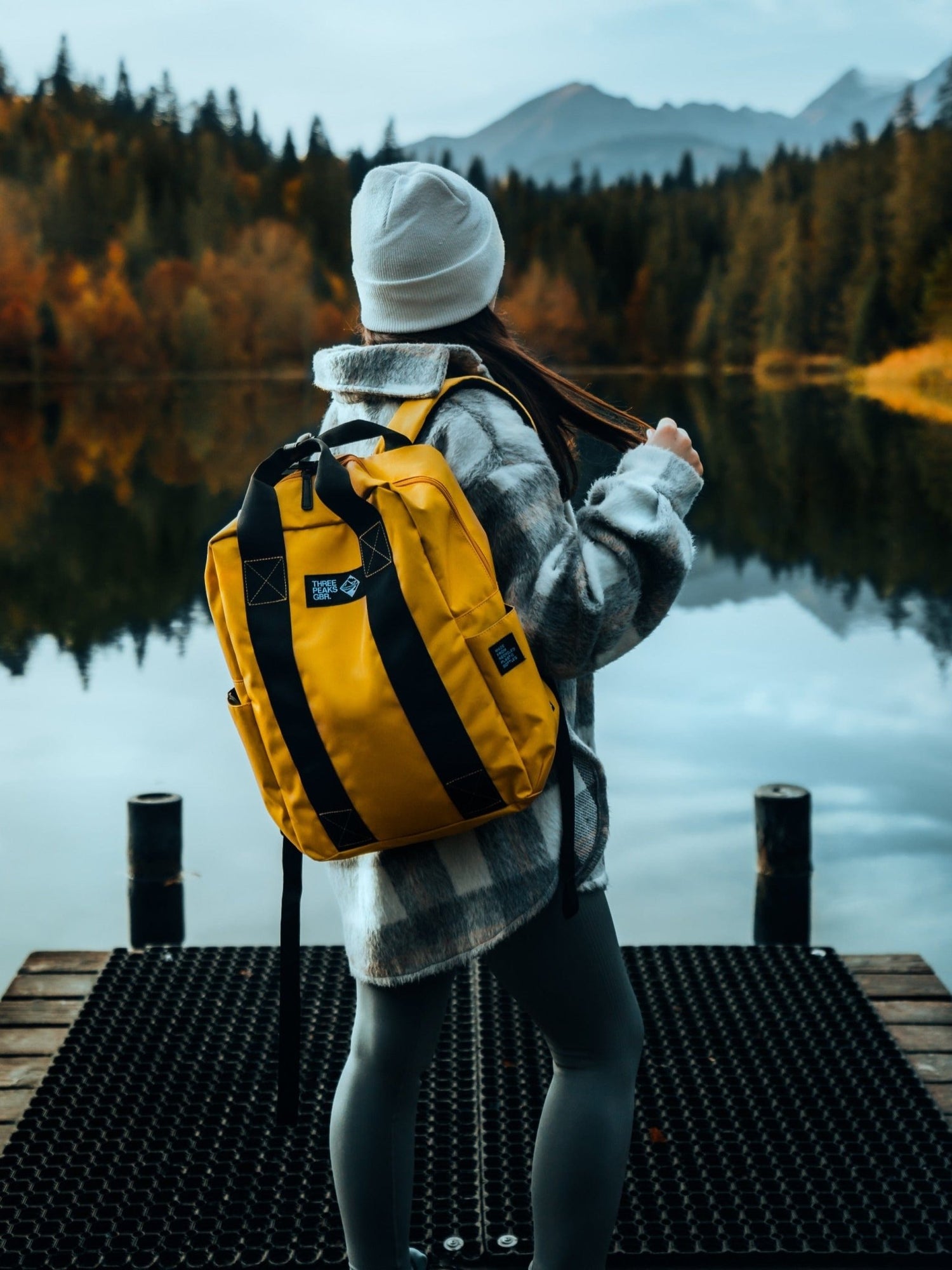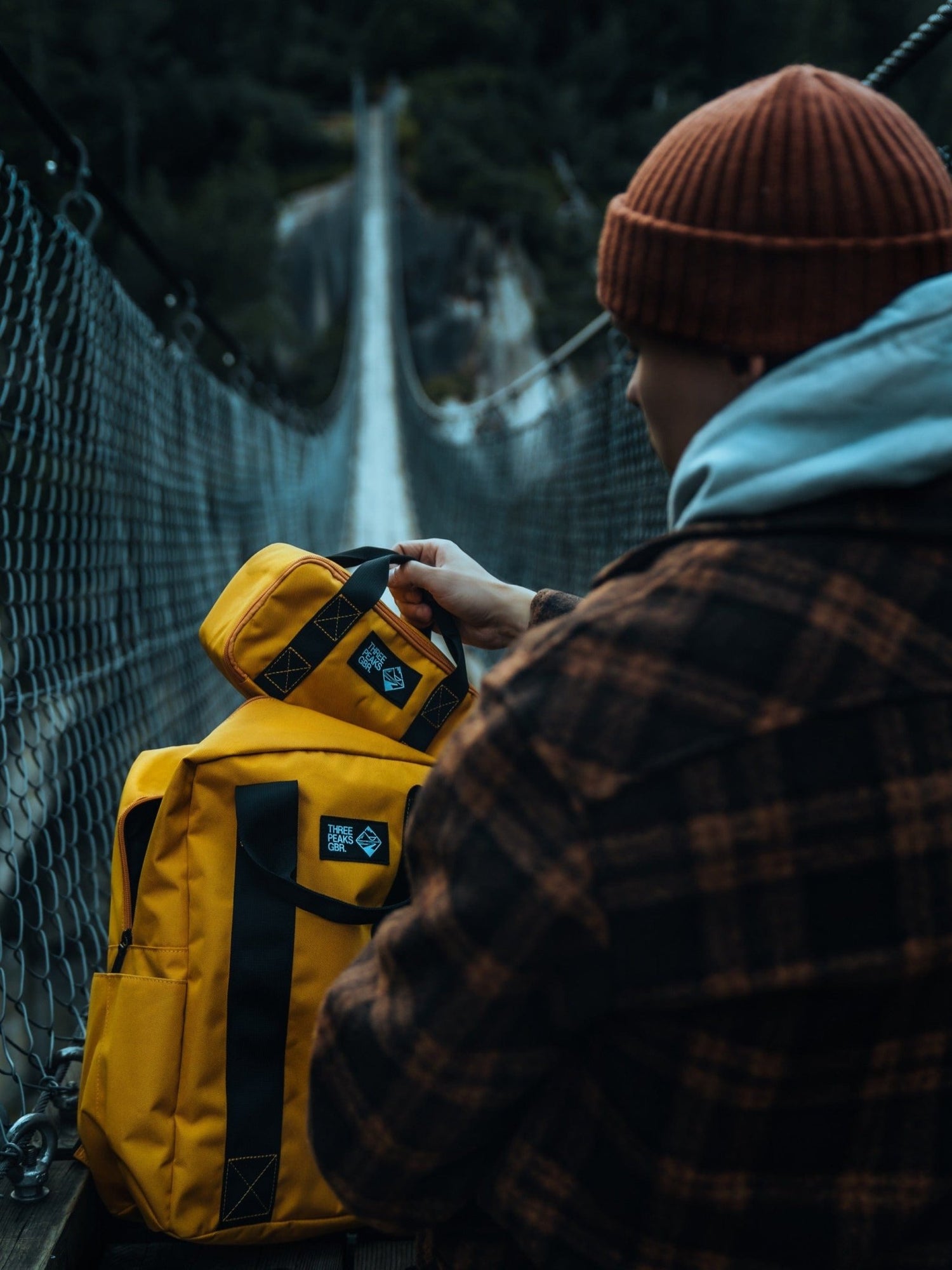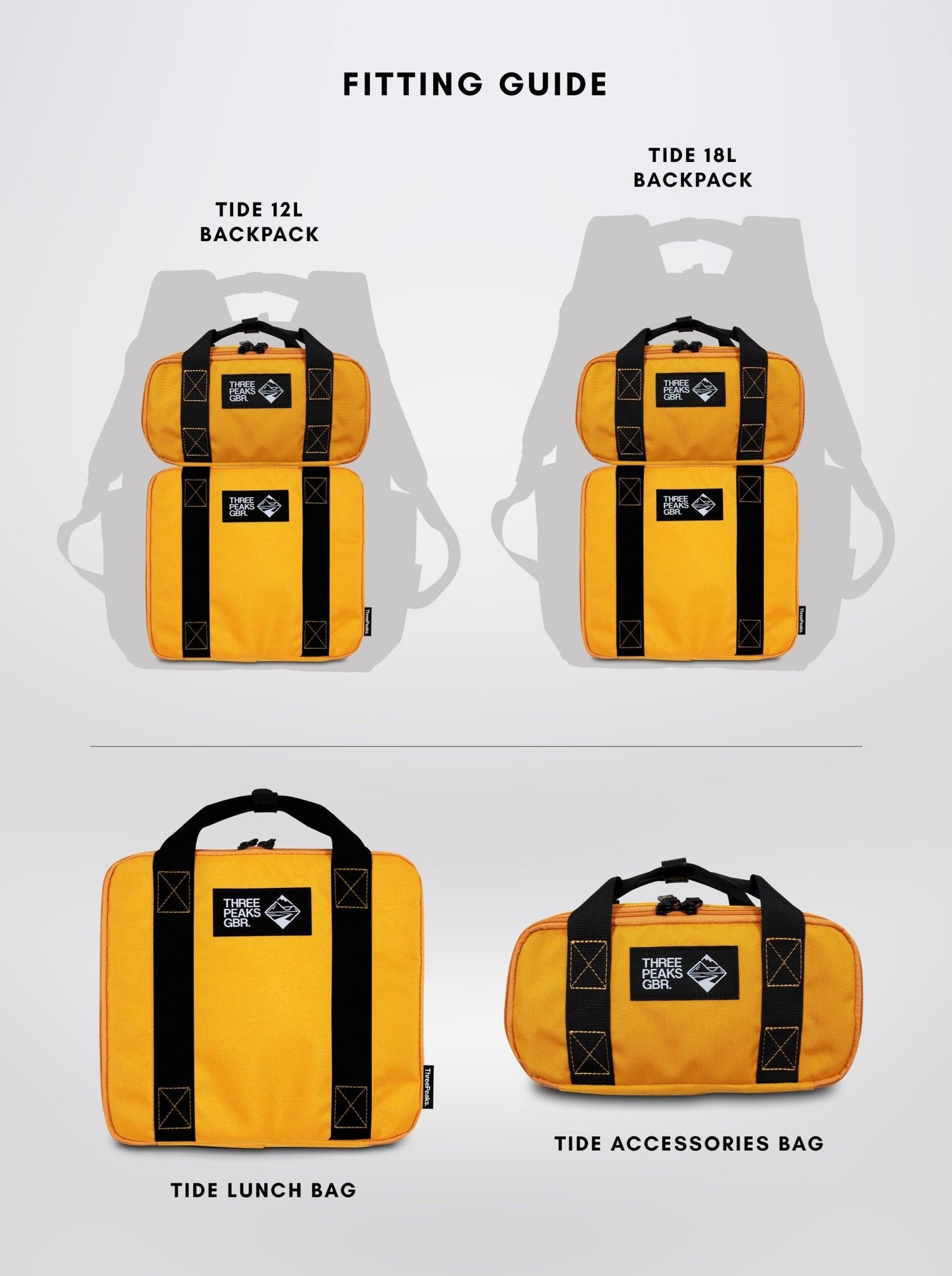 Tide 18L
Regular price
$50.00 USD
Sale price
$38.00 USD
Klarna & Clearpay available, select at final checkout stage after the shipping page.
18L Backpack for daily use, designed to carry Tide Lunch Bag & Tide Accessories Bag options.
Sized to fit hand luggage. Easy-Jet small cabin bag approved.
Perfect for your next adventure, the daily commute or School / College.
Travel approved – perfectly sized for hand luggage and will fit into overhead compartments. Easy-Jet carry on size.
Adventure ready, tough water resistant exterior

Suitable for use in the rain and splash proof.

Laptop sleeve – the 18L Backpack holds a laptop or tablet up to 16"
X2 Large outer drinks pockets.
X2 inner compartments opposite the laptop sleeve, capable of holding smaller items such as a mouse, keys or wallet for example.
Made using recycled plastic PET bottles. Woven 600D RPET - Soft, hard wearing & durable.
Dimensions: H: 47cm W: 38cm D: 16cm
Main Compartment Dimensions: H: 40cm W: 30cm D: 14cm
Weight: 0.5kg
Tide 18L
Regular price
$50.00 USD
Sale price
$38.00 USD
Great functional design, perfect.
Thank the gods, I can stop looking at backpacks and reviews on t'internet…"five stars, but fell to bits after six months"? (I'm too far from the shops)…This 18lt Tide is the perfect solution, sturdy enough to load with shopping, great for carting tech about, and a nice boxy shape for packing with clothes and books for a weekend trip. In 'tote mode' it's smart enough for city use, galleries and stores aren't worried that you've just come off the mountains, in backpack, it's padded enough for comfort even when loaded up. Great to have a pocket for water, and another for my partner's soaking wet umbrella. I saw from a review that the designer had taken note of comments, and added a zip to the inside pocket, as well as a slip for an iPad, with a Velcro strap to hold a laptop In place- none of which affects the generous volume of the main compartment. The bag is lightweight, unfussy, the eco-fabric has a good feel, and I'm confident that it's tough.
Arrived in a brown paper sack, using a reliable and very fast shipping service.
Utterly delighted that I've found this, thoughtful, planet friendly design, that doesn't shout about the identity of the user, it just quietly does the job. A classic.
Great bag, perfect for school and scout hikes!
Good quality and size. My son says the straps are really comfy.
Great bag!
Using this for over a month now and pretty happy. It is comfy and you can fit absolutely loads in thanks to the boxy shape and generous side pockets! It felt a bit thin material at first but actually seems really sturdy, and looks smart. Great that it's recycled (and about half the price of similar brands). My only downsides: the grey is very light so I wonder how clean it will keep, also a zipped inner pocket would be really useful (the inner pkcers are quite loose and stuff falls out). t Would definitely buy again though, hope more colours come out (dark grey or a rust?)
Great school bag
Quality bag, perfect for my son to carry books to school and his water bottle
Awesome Bag
The colour first off is amazing. It's not too big or small. Just right.
Love the feel of it.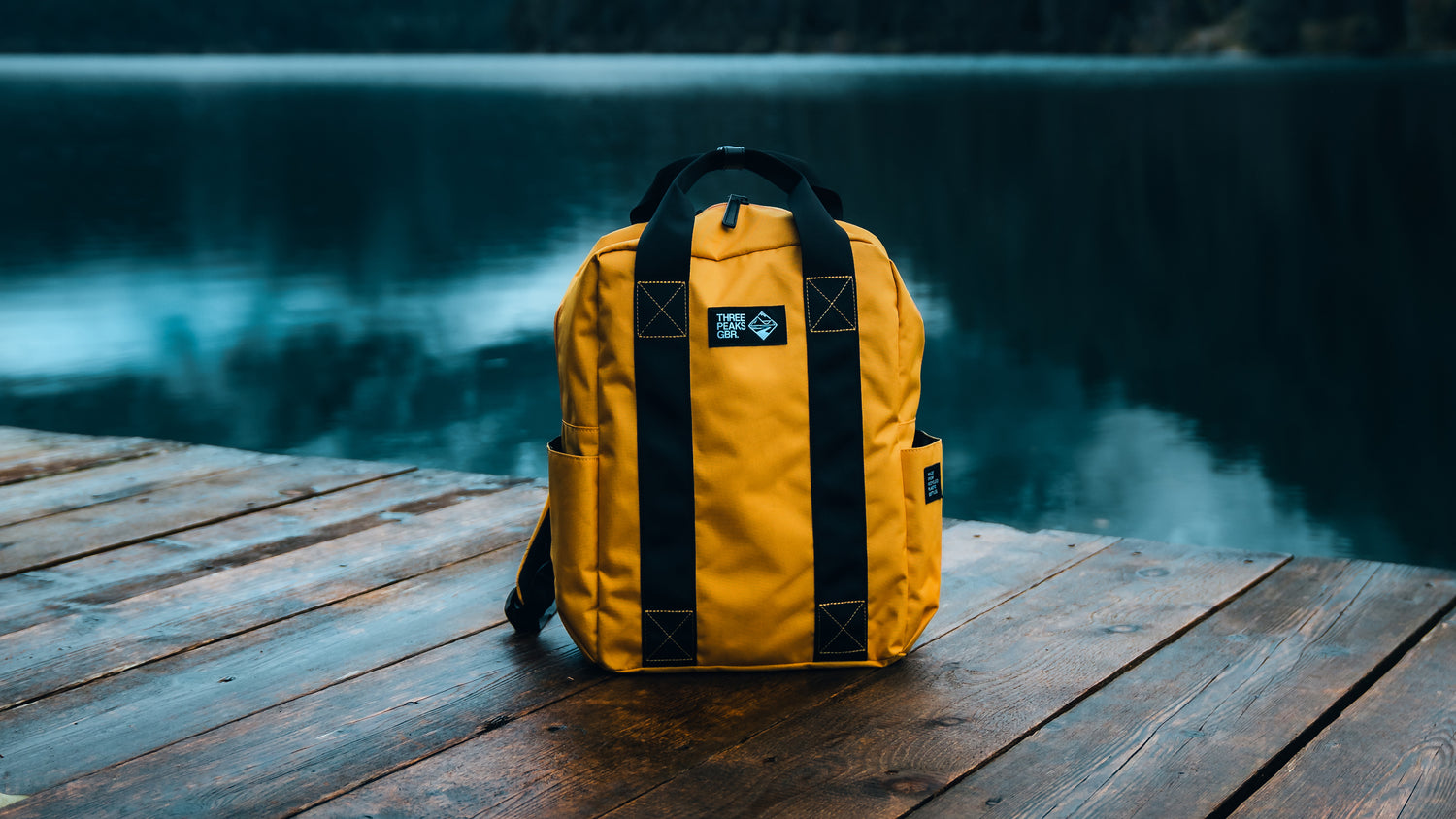 THE TIDE COLLECTION
MADE USING RECYCLED PLASTIC.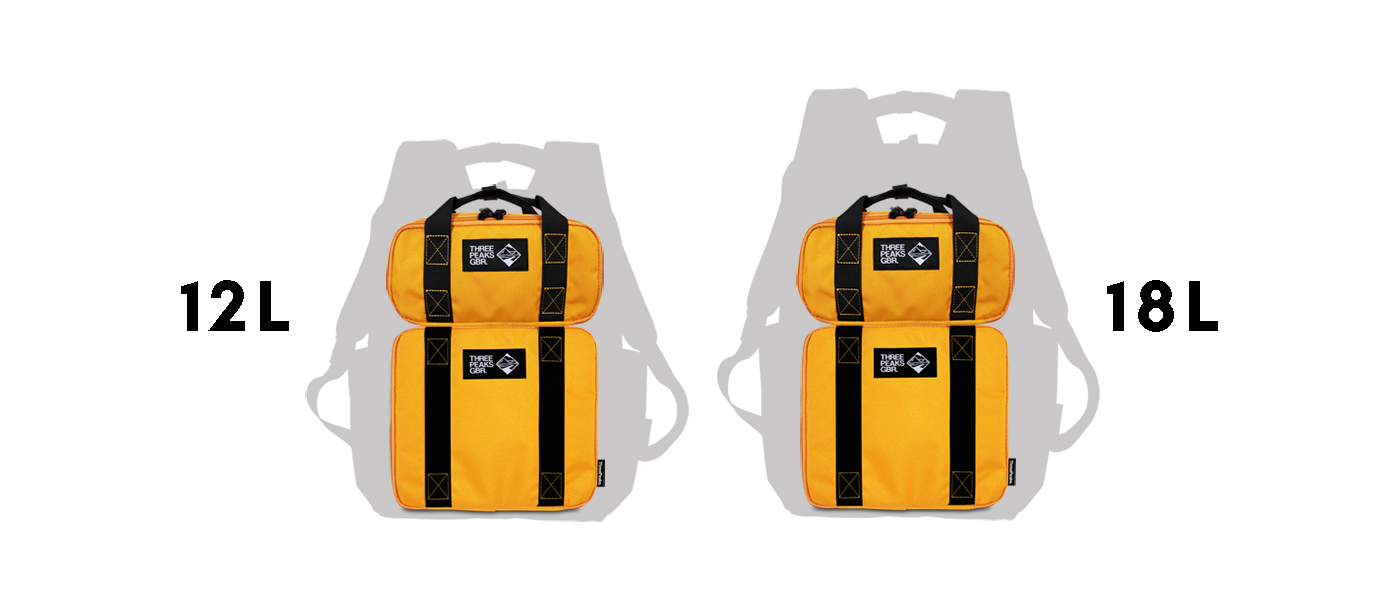 INSERT COMPATIBLE
All Three Peaks GBR Backpacks & Weekenders are designed to hold our Accessories & Lunch bags together.
The bags can be placed inside in modular fashion, there is additional space when both bags are placed inside.
*All items are sold separately.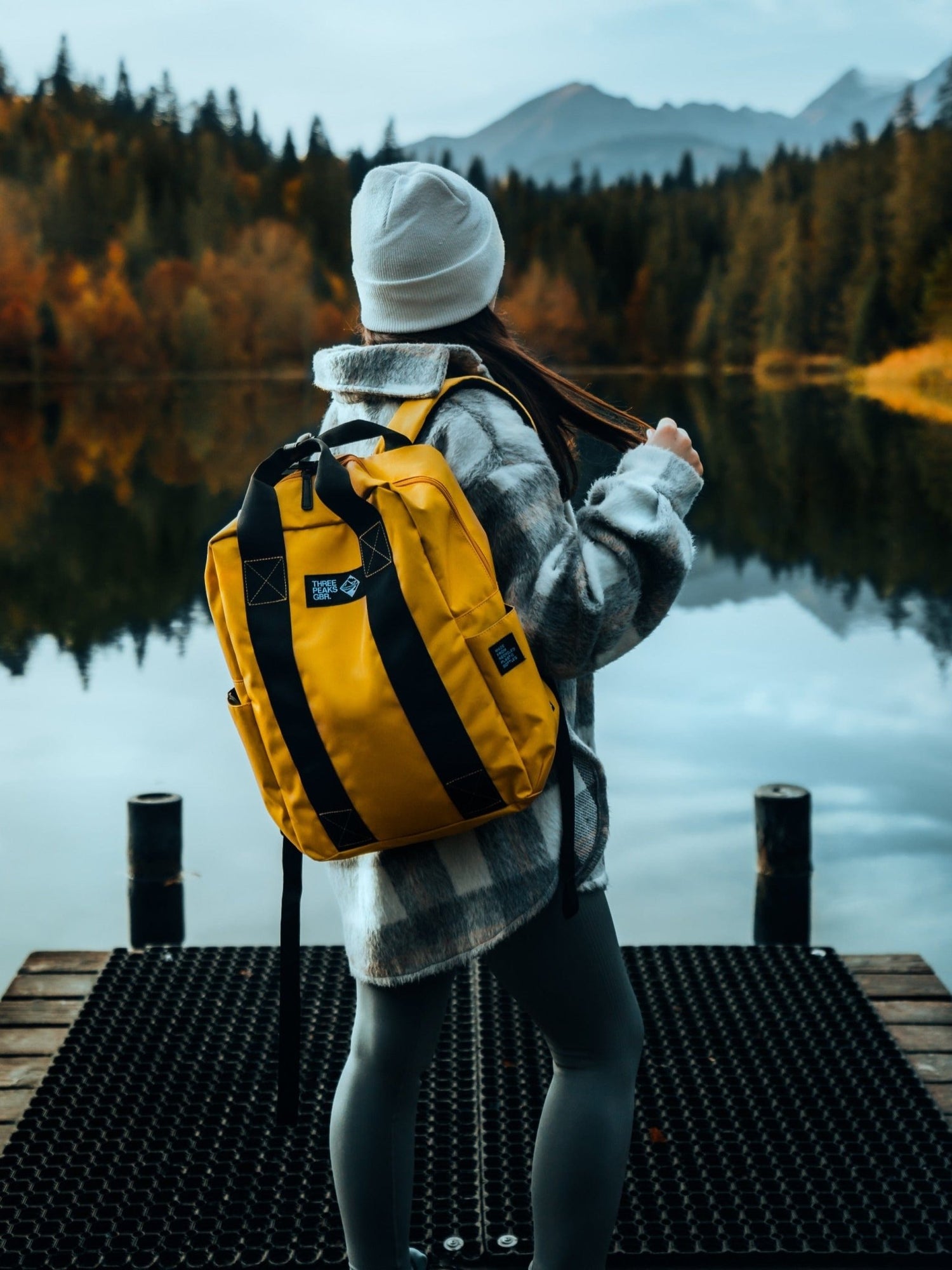 Travel approved.
Perfect for your next adventure, the daily commute or School / College.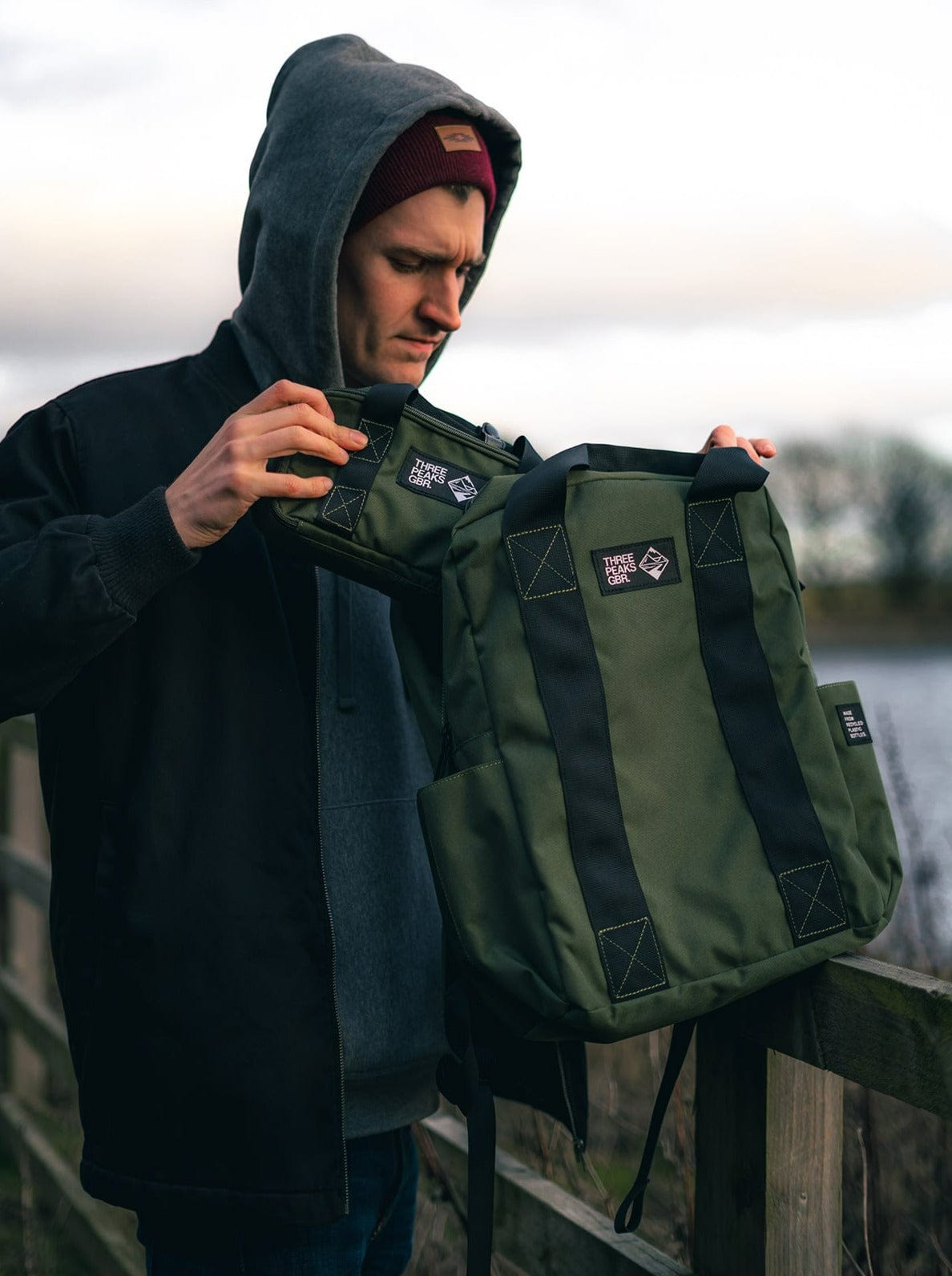 Modular Packing.
Buy as single bags or together as a bundle with the Tide Lunch Bag & Accessories Bag Bundle options.
Cushioned Laptop Sleeve.
The Tide 12L holds a laptop or tablet up to 14". The Tide 18L will securely hold up to a 16" laptop.

TIDE COLLECTION.
MADE TO ROAM.
Built to last. Adventure sustainably.
Decisions, Decisions...
Not sure what bag to choose? Heres the key featues to allow you to compare and choose the right fit for you.